July 24, 2013
By Sarah Hovde. On July 9th, GreenhomeNYC held one of its regular "Green Career Meetup" events for professionals looking to transition to a career in the "green"/sustainability field.  About 25 people attended the event, which was held at the office of the law firm Nixon Peabody.  Facilitated by GreenhomeNYC's own Andy Padian, the meeting focused on "the elevator pitch" – how to explain to a prospective employer who you are and why they should hire you, in 30 seconds (or 45 seconds, if you are taking the elevator to a high floor).
Giving a great elevator pitch is not easy… You need to include key information, while keeping it brief, and delivering the pitch with energy and sincerity.  Every green career transitioner in attendance got the chance to practice his or her pitch, and received feedback from Andy and peers.   These pitches illuminated the remarkable diversity of skills, educational background, and experience in the room – from law to IT, insurance, building management, housing development, community development, lending, marketing, financial analysis, and more.  There are clearly many angles from which to approach the sustainability field! Some top tips on effective pitches included: Say who you are (name, where you work if you are currently working); this is basic but surprisingly easy to forget. You don't have to run through your whole resume (and probably don't have time to do so), but make sure you convey the depth of your experience in your field. Say what you want to do.  The more specifically you can describe the job you want, the better off you are. Say why you want to do it.  Talk about what motivates you.  Many green transitioners are passionate about environmental sustainability; don't be afraid to voice your passion Describe how your skills and experience will make you an asset in the job you want.  The best "green" skills are the ones that will help your prospective company or organization earn money, save money, or operate more effectively. Deliver your pitch with sincerity and make sure to make eye contact with the person to whom you are speaking.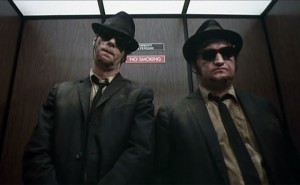 The group also discussed the topic on networking. "Deals are cut in bars."  Networking is essential.  If you attend an event, stick around for the schmoozing afterwards – even if you do not consider yourself to be a natural schmoozer.  If you are on your own at an event, approach another person who is on their own and start talking.  Have your elevator speech ready to deploy.  Always carry your business card, distribute it freely, and ask for other people's cards.  If you are not currently employed, make your own business card.  People cannot contact you if they do not know where to find you.  Find a mentor, or better, several mentors who are at different stages of their own careers, who can be sounding boards and guides to you. Finally, there was discussion about how to pitch yourself when you don't have lots of experience, and are trying to break into entry level; as well as about the need for continuous learning – no matter how long you've been in your field.  Job seekers without much experience – or with little "green" experience – can play up volunteer work they have done (like volunteering for GreenhomeNYC), as well as trainings and other educational experiences they've taken advantage of.   Emphasizing your work ethic and willingness pitch in can also be effective.  Even those with lots of experience need to "keep reading everything."  The sustainability field is constantly evolving, and if you do not evolve and keep learning new things, you lose your employability edge. In the spirit of the networking advice, the group decamped to a local bar after the session wrapped up. …… By Sarah Hovde.
Looking for a job in the sustainability field? Interested in networking with other green professionals? Then come to GHNYC's Green Career meetings on the first Tuesday of each month.