September 13, 2011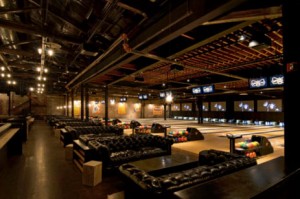 Join us on September 19th for The NEW New York Music Blow-out Fundraiser at Brooklyn Bowl!
61 Wythe Ave (11th/12th Streets), Williamsburg
We will rock out the night at this LEED-certified music/bowling venue with three most excellent local bands and DJ Michael Pope. Come early to snag your favorite bowling lane! Doors open at 6pm (21 years and up) Suggested donation $10. All proceeds go to GreenHomeNYC and our Green Block Party THE LINE-UP 8pm Chris Cubeta and the Liars Club 9pm Kidding on the Square 10pm Sky White Tiger And, between sets, DJ Michael Pope More about the bands after the jump! THE BANDS
Chris Cubeta and The Liars Club
is a brash, Americana rock band from Brooklyn led by compelling and charismatic frontman Chris Cubeta. Cubeta is a relentless songwriter whose lyrics combine nuance-soaked imagery with incisive observations. The band's sound is equally eclectic, combining the wispy, sensitivity of the singer/songwriter with the unbridled thrill of rock and roll.
Kidding on the Square
cuts to the chase with unapologetically fun, catchy dance music. Blending and bending a variety of pop genres both young and old, Kidding on the Square moves the crowd with dope beats, catchy melodies, and lyrics that get stuck in your head.
Sky White Tiger
is a five-piece psyche-pop band with white-hot focus, hauntingly hooky melodies and highly theatrical stage show, that leaves the audience in the blurred violet light between fantasy and reality.