March 16, 2014
If you're interested in gaining insight from professionals who have launched their own sustainably focused businesses or work to empower entrepreneurs and companies rooted in the energy efficiency field, then be sure attend the April Green Careers meeting where 
NYC ACRE
 will be hosting.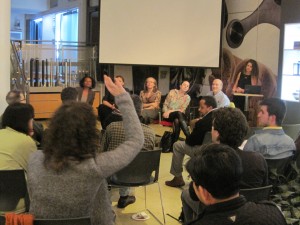 RSVP HERE!
Our speakers will be:
— Emily Wheeler, Deputy Director of ACRE — Andy Frank, Founder and President of Sealed — Nihar J. Shah, Counsel for United Wind — Emily Bjorklund, 
Marketing & Business Development Strategist for
Energy Solutions Forum
Date
:  Tuesday, April 8, 2014
Time
:  6:30 to 8:00pm with networking afterwards
Place
: ACRE's Urban Future Lab
RSVP HERE!
If you have any questions, please contact Katie Schwamb: 
[email protected]
.