January 5, 2016
As the sustainable building and energy efficiency field grows, so do the possible professional accreditations for people in or entering the industry. Green Careers will start off the New Year with a discussion about these professional certifications and exams. Come and learn what's out there and why each is important for a particular career path.
Our Speakers
Industry professionals will share information and insights about the Certified Energy Manager (CEM) certification, the WELL Accredited Professional (AP) credential, and the various certifications courses that the Building Performance Institute (BPI) has available. Our speakers include:
Mark Yuschak LEED GA, BPI MFBA
is a Consultant and Project Manager for the Association for Energy Affordability, Inc. As a Project Manager, he organizes and coordinates Passive House projects including estimating, scheduling, and consulting with owners and designers. He teaches courses for building and property managers as well as auditors and inspectors, and helps them achieve BPI certifications. He develops curricula in subjects related to the assessment, project management and QC Inspection of multifamily energy efficiency retrofit projects. Mark holds a Bachelor Degree in Earth Science with a certificate in Global Studies from Kean University, Union NJ, and a Master's in Environmental Studies with a concentration in Sustainable Development and Policy from the University of Illinois-Springfield. He has experience teaching a variety of courses, including Green Technologies for the Construction Manager, LEED GA Exam Prep, G/Pro by the Urban Green Council, NYC,NY, BPI Multifamily Building Operator and Multifamily Building Analysis. He has 30 plus years' experience in the high end custom residential and commercial construction industry,as well as multifamily residential housing. Mark's certifications include LEED Green Associate, BPI Multifamily Building Analysis, and Multifamily Operator, G/PRO Instructor, Green Professional Building Skills Training (G/PRO) in Fundamentals of Building Green, Construction Management, and Operations & Maintenance, Citizen scientist for the NJ Audubon Society, and NJ Fish and Wildlife Endangered Species Program.
https://www.linkedin.com/in/markyuschakleedga
Peter Smith, LEED AP Home
, is a Director, Project Management at Delos Living. He brings an extensive building science background as well as a deep knowledge of design and construction management. With a passion for architecture and the environment, he continues to seek out innovative technologies to advance building design and operation. Prior to joining Delos, Peter worked as a Sustainability Consultant at Steven Winter Associates, an industry leading green building consulting firm. During his time at SWA, he managed residential new construction projects pursuing energy efficiency programs including ENERGY STAR® and LEED® for Homes™. He led project teams to encourage holistic, sustainable design and incorporate strategies to reduce energy use. Peter holds a bachelor's degree from Colgate University in Environmental Economics and maintains a LEED® AP Homes accreditation. As an avid outdoorsman, he is committed to improving building and wellness standards to benefit the health of both the inhabitants and the environment.
www.linkedin.com/in/peter-b-smith-793b5b19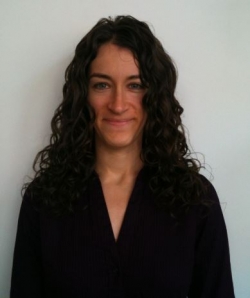 Mina Agarabi, PE, CEM,CPMP,CMVP,
is the Principal Mechanical Engineer at Agarabi Engineering PLLC, a NYC WBE certified consulting firm focused on operations and maintenance, on-going Cx and energy efficiency. Prior to establishing her firm she conducted light commercial and residential energy assessments and oversaw the installation of numerous energy-efficiency projects at Association for Energy Affordability and Steven Winter Associates. Ms. Agarabi has several years of experience troubleshooting, optimizing and designing both steam and hydronic heating systems in large multifamily buildings. In addition to her Professional Mechanical Engineer license in California and New York she holds specialty certifications: EPA 608 Universal certification, Certified Energy Manager, Commissioning Process Management Professional, Certified Measurement and Verification Professional. She is also on the Board of Governors of ASHRAE and on the Board of the Society for Women Engineers.
https://www.linkedin.com/in/mina-agarabi-pe-cem-cpmp-cmvp-80a0731
Time and Place
Date: Tuesday, January 12th
Time: 6:30pm – 8:00pm with networking afterwards
Location: DORMA Design Center, 1040 Avenue of the Americas, 22nd Floor, NYC 10001
 If you have any questions, please contact the GHNYC Green Careers group at greencareers@greenhomenyc.org