January 13, 2019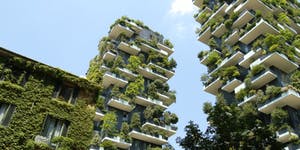 We all know that buildings should be designed for sustainability, energy efficiency, and resiliency. But what about designing for peoples' health and well being?
Come hear from professionals who have an expertise in designing to benefit building occupants. Our panelists will be sharing insight into their work and careers focusing on Active Design, Universal Design, and building standards focused on healthy building occupants.
Date: Tuesday, January 22, 2019 Time: 6:30pm – 8:00pm with networking afterwardsLocation: GroheLive!, 160 Fifth Ave. Flr 4., New York, NY 10010Note that the entrance on 21st St.
Speakers:– Mary Jo Peterson, Owner of Mary Jo Peterson Design and certified kitchen and bath designer as well as a certified aging in place designer and living in place professional – Melanie Koch, Senior Associate at International WELL Building Institute – Nadine Rachid, Director of Product Development at the Center for Active Design