June 1, 2015
/*! elementor - v3.18.0 - 06-12-2023 */ .elementor-widget-text-editor.elementor-drop-cap-view-stacked .elementor-drop-cap{background-color:#69727d;color:#fff}.elementor-widget-text-editor.elementor-drop-cap-view-framed .elementor-drop-cap{color:#69727d;border:3px solid;background-color:transparent}.elementor-widget-text-editor:not(.elementor-drop-cap-view-default) .elementor-drop-cap{margin-top:8px}.elementor-widget-text-editor:not(.elementor-drop-cap-view-default) .elementor-drop-cap-letter{width:1em;height:1em}.elementor-widget-text-editor .elementor-drop-cap{float:left;text-align:center;line-height:1;font-size:50px}.elementor-widget-text-editor .elementor-drop-cap-letter{display:inline-block}
Lucie Dupas – Entersolar
Lucie is the Vice President of Engineering at Entersolar, a leading commercial solar installer developing projects all over the US. Prior to joining EnterSolar, Lucie worked with Sollega, a solar racking company that emerged from the NYC ACRE / NYU-Poly incubator, and she still has strong ties to several clean energy startups in the city. Following Sollega, she worked as a Senior Solar Engineer at Bright Power, an NYC-based energy management company. Lucie has extensive experience making complex solar projects happen in the challenging NYC regulatory environment, and the team she manages oversees over $100MM worth of solar projects annually. She graduated from INSA Lyon with a Masters Degree in Energy Engineering. She has been a volunteer with GreenHomeNYC since 2015. When not working on solar projects, Lucie can be found practicing yoga or composting.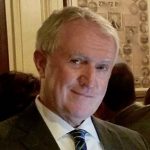 Jim Henderson – Sustainability Consultant
A consultant at Cypress Hills Local Development Corporation, Jim oversees asset management of the CHLDC real estate portfolio and manages the Two Shades of Green project which promotes energy efficient, green and healthy building improvements. He has also served as a Sustainability Consultant at NYG Green Partners and The Community Preservation Corporation. Jim is the co-founder of Friends of Stryker Park, a nonprofit community organization committed to transforming the north side of West 97th Street into a vibrant, multi-use green space and public amenity. Jim holds a Bachelor of Science degree in political Science from Queens College and a Professional Certificate in Sustainable Design, Construction & Development from the Schack Institute of Real Estate at New York University. He is also certified as a Multifamily Building Analyst from the Building Performance Institute.
Evan Mason – Consultant
Evan Mason has experience in building science, business development and policy initiatives. She has provided project management, business development and technical services at Enterprise Community Partners, focusing on low cost/no cost measures to enhance building performance and reduce costs. Evan is also founder of Sustainable Homes and Yards, an organization that renovates rowhouses and apartments by incorporating building energy performance, historic preservation and interior and landscaping design expertise. Evan is on the Board of Scenic Hudson and the NY League of Conservation Voters. She holds a Masters degree in Urban Planning from Hunter College of Urban Affairs and Urban Planning. Evan has taught at Hunter College's Department of Urban Planning and Affairs and was a Senior Fellow at the Center for Community Planning and Development at Hunter College.
Paul Reale – CUNY Building Performance Lab
Paul Reale is Director of Building Operations Research and Training at the CUNY Building Performance Lab. There he leads operator training efforts to enhance building energy efficiency. With his extensive experience in training, his team continues to deliver and improve coaching techniques to building operators and energy managers. Paul also teaches energy code to architects and engineers for the Urban Green Council, mentors college student interns, and coaches CCNY graduate students in sustainability on their Capstone projects. He founded a residential energy efficiency startup in 2008, and he has also been a technical manager and systems engineer in the telecom field at Bell Labs. Paul holds two degrees in mechanical engineering: a master's from Stevens Institute of Technology, and a bachelor's from Pratt Institute. Paul is delighted to be serving on the Board at GreenHomeNYC.
Tom Sahagian – Retired
Tom became an energy geek in 1981 and retired in 2015. During that time he worked on more or less every kind of energy-efficiency and renewable energy project. Most recently he worked at Enterprise Community Partners; previously he worked at NYC OLTPS, Rentricity, Power Concepts, Con Edison Solutions, EME Group, HPD and Banana Kelly. He is particularly proud to have served on former mayor Bloomberg's Green Codes Task Force in 2009. Tom prefers to be in the field solving problems than to sit at a desk or be in a meeting. He currently serves as a consultant to NYCHA and as an instructor for the CUNY BPL Building Operator Training program. His goal now is for NYC to convert to heat pumps before it's too late.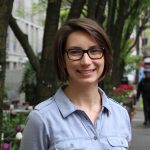 Katie Schwamb – Steven Winter Associates
Katie is a Senior Sustainability Consultant focusing primarily on affordable multifamily, new construction projects that are pursuing a variety of sustainability/energy efficiency programs and goals. Katie holds a Bachelor of Architecture from the University of Texas at Austin and has earned the LEED Green Rater, PHIUS+ Verifier, Passive House VeriPHier, and WELL AP credentials. Through her work and volunteering, she nurtures her passion for empowering people and projects that seek to improve the quality, health, and efficiency of the built environment. In her free time, Katie enjoys bike riding and walking Joel, her Great Pyrenees mix, around Brooklyn.
Gahl Sorkin Spanier – RMI
Gahl works with RMI Buildings Market Transformation team to facilitate the adoption of Industrialized Construction and similar advanced retrofit and new construction delivery methods that can accelerate decarbonization of the built environment. He is particularly focused on reducing energy and in infusing sustainability into affordable housing leveraging his past work on new and existing affordable housing with the Association for Energy Affordability in the Bronx. Gahl has a broad background in architecture, project management and business, and a deep understanding of sustainability in multifamily residential, academic, industrial and aviation buildings. He holds a BArch from Pratt Institute and an MBA from INSEAD, he is a Registered Architect a LEED AP BD+C, CPHT and CPHD. Gahl is convinced that sustainability challenges can be overcome, but will require making them the focus of many, investing in cross-disciplinary collaboration and striving for honesty and integrity.