December 26, 2019
GreenHomeNYC Forums Planning Committee wishes you a Happy New Year!
Our first GreenhomeNYC forum for 2020 will be our annual Green Catwalk. There is a diverse lineup of speakers from various industries that will discuss new trends, technologies, innovations, and projects in the environmental sustainability sphere. Our speakers' professions range from research coordinators, architects, energy and sustainability entrepreneurs, and product consultants, among others. 
This year topics include:
NYC 80 x 50 plan Local Laws/CMA and the importance of tenant engagement high-performance sustainability districts in Brooklyn and Manhattan advanced daylighting building technology electric vehicle incentives and charging stations planning for electric vehicles in multi-family and commercial contexts what happens when toy design meets solar panels
Presenters include:
Tom Sahagian, Independent Energy-Efficiency Consultant  
Frank Maricic NYC 2030 Districts
Haym Gross NYC 2030 Districts
Jeremy Latriano, 475 High Performance Building Supply
Lidia Henderson, Empire Clean Cities
Amina Hassen, WXY Studio
Krystal Persaud, Grouphug
Join us this Wednesday January 15 at the Fujitsu Airstage!
Date: Wednesday, January 15, 2020
Time: 6:15 PM – 8:00 PM
Place: Fujitsu Airstage | 1450 Broadway | 42nd Floor | New York, NY 10018  
We highly encourage attendees to register in advance, as fees increase at the door. If registering at the door, credit/debit card is strongly preferred.
In addition, our first volunteer orientation of the year will take place right before the event, starting at 6 PM.
If you're interested in joining GreenHomeNYC as a volunteer, please sign up at https://greenhomenyc.org/get-involved
Speaker Bios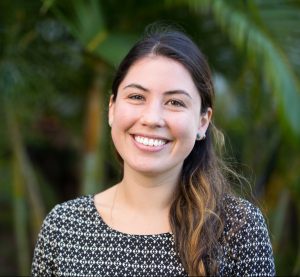 Lidia Henderson
Lidia is the Marketing and Research Coordinator at Empire Clean Cities. She recently completed a M.Sc. in City and Regional Planning from the Pratt Institute where she focused on transportation, climate, and social planning issues. Before coming back to New York City, Lidia worked at the Blue Planet Foundation in Honolulu, Hawai'i as the Electric Vehicle Projects Coordinator. She also participated in the programming of the Hawai'i Clean Cities Coalition, known as the Sustainable Transportation Coalition of Hawai'i (STCH). She has a B.A. in Environmental Studies (Policy) and Spanish from Colby College.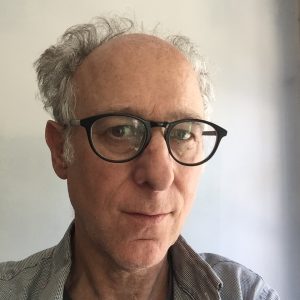 Haym Gross
Haym Gross has practiced as a registered architect in New York for over 25 years, providing design and planning services to realize diverse and complex projects of varied scale. Haym is a former Urban Homesteader and has contributed to a variety of civic efforts. Sustainability has long been at the center of Haym's work. He is engaged in projects to integrate renewable energy technologies into a range of buildings, having produced solar PV and solar thermal projects. Haym is the founding member and Co-Chair of the NYC 2030 District Committee, which is set to establish a dedicated urban sustainability district in Lower Manhattan and Downtown Brooklyn to accelerate progress to address climate change. The NYC 2030 District will be the 23rd in North America. 2030 Districts cover buildings with over 500 million square feet.
Frank Maricic
Frank Maricic is an energy and sustainability entrepreneur with over 25 years of experience in business development, energy efficiency and project management. In 2015, Frank founded EE Reports, a marketing and consulting company that provided targeted energy, sustainability & resiliency solutions to building owners, tenants and building professionals. In 2009, he served as the Energy Manager for the Town of Somers NY, performing energy audits on the Town's portfolio of municipal buildings, managing their lighting retrofit and solar PV projects, and leading the Greenhouse Gas Inventory and Climate Action Plan teams. Starting his career on Wall Street, Mr. Maricic left Warburg Pincus in 1995 to form Internet Marketing & Research Inc., which he sold in 1999. In addition, Frank is currently co-chair of the New York City 2030 District and founding member of Sustainable Westchester. 
Jeremy Latriano
Jeremy is a Product Consultant at 475 High Performance Building Supply, who specializes in consulting and sales for high performance windows, doors, and skylights for Passive House style construction. In addition, Jeremy is an Assistant Adjunct Professor at City College of New York, where he helps teach a course called Low Energy Buildings to Architecture undergraduate and graduate students. Jeremy is based in Brooklyn, where he has lived for the last 4 years.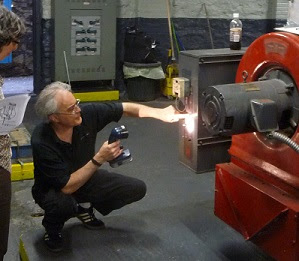 Tom Sahagian
Tom is a member of the GHNYC board, has more than 35 years of energy-efficiency experience. Long an advocate of efficient steam and hydronic heating systems, he is now persuaded that they must both be phased out as soon as possible in favor of heat pumps if New York City is to meet the challenge of 80 x 50.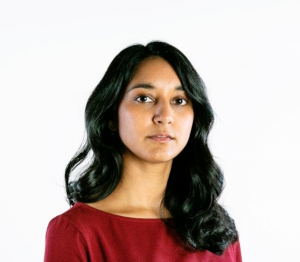 Krystal Persaud
Grouphug is a sustainable technology company based in New York City. Founded in 2018 by industrial designer Krystal Persaud, Grouphug demonstrates how creativity and design can push renewable energy to be more accessible. Grouphug's flagship product is the Window Solar Charger, a window-mounted solar panel for apartment dwellers to effortlessly charge their devices off-the-grid. The company creates easy-to-install, stunning solar panels of any shape or size. Grouphug's "Solar Cat" is a giant 140-watt cat-shaped solar panel installed at the historic New York Hall of Science. Prior to founding Grouphug, Persaud was the Senior Director of Product Design at educational toy company littleBits. She has a Bachelor's of Science in Industrial Design from the Georgia Institute of Technology. She believes that important innovations like photovoltaics are stuck in the past because of their lack of human-centered design.
Amina Hassen
Amina Hassen is an Associate at WXY Studio where she manages a range of sustainable mobility projects, including development of design guidelines and site selection for a NYC DOT and Con Edison pilot program that will install electric charging stations on streets in New York City; a campaign to promote pro-active planning for sustainable transportation at multi-family residences and commercial developments; and a feasibility study for a carshare program in low- and medium income multi-family residences. Amina is also a co-founder of BlackSpace, a collective of changemakers and systems thinkers working together to demand a present and future where Black people, Black spaces, and Black culture matter and thrive. As a collective member, she co-organizes Spaces & Places, a yearly forum amplifying planning and design initiatives led by and with Black and brown communities. Amina Hassen joined WXY with a background in research, community-based planning, and project management. Amina received a Master's in Urban Planning from Hunter College and a Bachelor of Arts in American Studies from Oberlin College.