January 5, 2018
Happy New Year from the GreenHomeNYC Forums Planning Committee!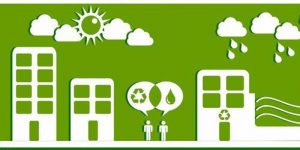 As 2018 gets going, we're starting off the year with our classic Green Catwalk forum, where we bring in speakers to present on new, innovative, unheard of, and just plain interesting topics, technologies, trends and organizations within the sustainability space. This year will include presentations on sustainable food, the recently approved VDER order and its potential impact on New York's solar industry, and health optimization, among other subjects. Join us! In addition, our first volunteer orientation of the year will take place right before the event, starting at 6 PM. If you're interested in joining GreenHomeNYC as a volunteer, please sign up at
https://greenhomenyc.org/get-involved/
Date
: Wednesday, January 17th, 2018
Time
: 6:30 PM – 8:00 PM
Place
: Fujitsu Airstage, 1450 Broadway, 42nd floor, New York, NY 10018
Register here!
We highly encourage attendees to register in advance, as fees increase at the door. If registering at the door, credit/debit card is strongly preferred. Event speakers include:
Ricky Stephens
,
Co-Founder at AgTech X
///// Speaking about sustainable food projects in NYC Ricky Stephens is a founder of AgTech X, which facilitates learning, collaboration, and inspiration in Urban Agriculture and other forward-looking solutions to urban food system challenges. The startup currently runs NYC's only AgTech-focused co-working lab in East Williamsburg, Brooklyn. Ricky began his career in digital marketing and sales operations for marketing-tech firm Red Ventures, where he helped to launch and scale their first international office in Brazil.
Alessandro Ciari
,
Director of Communications at Movers Not Shakers
///// Speaking about green moving services Alessandro is the Director of Communications at Movers, Not Shakers! an eco-friendly moving and logistics company based in Brooklyn. He has a major focus on source reduction as he has developed their reusable bins program to eliminate waste, has led a grassroots environmental initiative to reduce the use of plastic water bottles among campus communities and has worked on finding solutions in NYC to reduce waste produced by Styrofoam food containers.
Michael Brown
,
Co-Founder & CEO at LogCheck
///// Speaking about mobile inspection software for building operators LogCheck is a mobile and web application that helps facility managers and their staff stay on top of routine inspections and maintenance tasks, enabling them to find, fix, and prevent problems everyday. The software is being used in hundreds of facilities across the U.S and Canada. Before founding LogCheck in 2012, Michael worked for several years in the areas of energy efficiency, environmental consulting, construction, and renewable energy.
Maureen Mahle
,
Managing Director of Sustainable Housing Services at Steven Winter Associates
///// Speaking about ventilation to optimize health Maureen McGeary Mahle is the Managing Director of Sustainable Housing Services at Steven Winter Associates, Inc. (SWA). Maureen has certified over 10,000 green housing units in 10 states under LEED for Homes and other green rating systems. She works to tie human health to energy efficiency and green building, and she has spent the past dozen years training developers, designers, and builders to think holistically and build meticulously.
Tom Sahagian
,
Independent Energy-Efficiency Consultant
///// Speaking about heat pumps, insulation and PV Tom Sahagian began his energy-efficiency career working on a windmill in the South Bronx in the early 1980s. He subsequently spent a lot of time in basements, boiler rooms, electrical closets and rooftops troubleshooting building systems for the USDoE Weatherization program, NYC's Dept. of Housing Preservation & Development and various engineering firms. He has designed steam and hot water heating systems, cogeneration systems and a control package for a hydro generator. He speaks and teaches widely and served on former mayor Bloomberg's Green Codes Task Force. Now retired, he continues to work as a consultant and serves on the board of GreenHomeNYC.
Celeste McMickle
,
Founder at Celestial Solutions
///// Speaking about holistic sustainability solutions for businesses Celestial Solutions was founded and is run by Celeste McMickle. Celeste's has been using her energy and enthusiasm to support people and the environment for as long as she can remember and has been working in the sustainability industry for more than a decade. She received her B. Arch from Syracuse University and her Masters in Green Building from the San Francisco Institute of Architecture. She is a certified permaculture designer, master composter, Green Rater, LEED-H AP, and gardener. Celeste uses her mixed background of architecture, permaculture, composting, and recycling knowledge to make a positive impact on the environment wherever possible. She has published articles on the role of community involvement in recycling diversion programs and building certifications. Her projects have received national and international recognition for green building and sustainability goals.
Linnea Paton
,
Senior Energy Analyst at JLL
 ///// Speaking about the Value of Distributed Energy Resources (VDER) & local government sustainability policies Linnea is an energy efficiency professional with experience working in corporate and institutional real estate. She holds a Master's in urban sustainability from the City College of New York and a Bachelor's in civil engineering and environmental policy from Worcester Polytechnic Institute. She is passionate about addressing climate change through innovation, energy efficiency, and renewable energy deployment. Currently she works as a senior energy analyst in the Energy and Sustainability Services division of JLL, an international real estate firm. She is a WELL building accredited professional.