June 19, 2018
With a growing awareness of sustainable development practices in the built-environment, it is critical to assess whether the people involved are the ones whose communities are being directly affected by the development. For instance, it might be the case that a highly energy efficient building is celebrated but at the cost of a local marginalized community. It is important that we are taking care of the environment while also taking care of its people. At this month's forum focused on Sustainability & Social Justice, several speakers will discuss the actions that are being taken through community organizing and campaigning with the needs of potentially marginalized communities at the forefront of their efforts. As we hear from these organizations, we invite you to think about how we can develop sustainably with all parties' interests involved.
Date
: Wednesday, June 20th, 2018
Time
: 6:30-8:00pm
Place
: Knoll Showroom, 1330 Avenue of the Americas, New York, NY 10019
Click here to register!
We highly encourage attendees to register in advance, as fees increase at the door. If registering at the door, credit/debit card is strongly preferred. Our speakers will include: –  
Matthew Caruso
 – Program Manager for Intervine, a division of The HOPE Program and Sustainable South Bronx – 
 Jose Chapa
, Legislative Campaign Coordinator, Justice for Farmworkers Campaign SPEAKER BIOS:
Matthew Caruso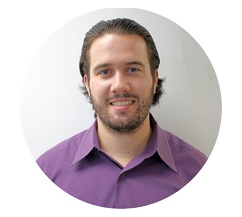 Mr. Caruso is the Program Manager for Intervine, The HOPE Program's green social enterprise and has been working at HOPE and SSBX since January 2016. Intervine focuses on making New York City economically and environmentally sustainable. We train and employ low-income community members to create and maintain green infrastructures. In doing so, they establish the foundation for long, fulfilling careers and build a greener community. Mr. Caurso graduated from the University at Buffalo with a BA in Urban Planning in 2015 and graduated from Philadelphia University in 2017 with a MS in Sustainable Design.
Jose Chapa
Mr. Chapa works for Rural & Migrant Ministry as the Justice for Farmworkers Legislative Campaign Coordinator.  Mr. Chapa is originally from the Rio Grande Valley in Texas and as a youth worked and traveled with his family as a migrant farmworker in the fields of the panhandles of Texas and Iowa. He graduated from Wesleyan University in Connecticut where he majored in American Studies with a concentration in Ethnic Studies. Mr. Chapa has also worked as a paralegal and accredited representative focusing on immigration in South Texas as well as in New York City, and also has experience as an organizer and in public relations.
And more to be announced – stay tuned!