February 4, 2021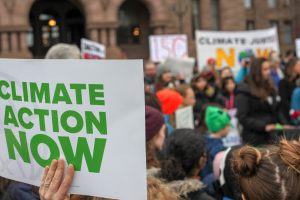 Just two months after the U.S. formally withdrew from the Paris Agreement, President Biden re-joined and subsequently unveiled an ambitious climate change mitigation plan. This stark political u-turn was partially made possible by pressure from climate action movements. Climate action movements both old and new have been organizing for years to elect progressive candidates, shape the agenda, and pass legislation. They knock on doors to for politicians, write detailed recommendations for legislation, and organize phonebanks to lobby representatives. How effective are these movements? What are their goals and who can get involved? These are just some of the questions that will be addressed by our panel of climate action movement leaders. Join us! Date: Wednesday February 17, 2021 Time: 6:30 – 8:00PM EST
Location: Online
SPEAKERS (Detailed bios are below):
Cameron Bard
//
Clean Energy for Biden
, National Co-Chair
Allison Considine
//
Sierra Club
, Campaign Representative
Matt Shurtleff
//
Sunrise Movement
, Hub Coordinator for Morris County, NJ
Cameron Bard
is a national co-chair of Clean Energy for Biden, a network of clean economy business leaders and advocates formed in early 2020 to elect Joe Biden as President. In addition, Cameron serves as the senior director for market development at DSD Renewables. Before joining the solar industry, he served in NY Gov. Andrew Cuomo's administration as chief of staff for energy and finance. Cameron is an adjunct faculty instructor at New York University's Center for Global Affairs and frequently guest lectures at colleges and universities across the country.
Allison Considine is a New York State Campaign Representative for the Beyond Coal Campaign at the Sierra Club, where she helps lead statewide strategies for a just and equitable transition to a 100% carbon-free electric sector. She previously worked as the NY Campaign Representative for the Sierra Club's Clean Transportation for All campaign, supporting transportation electrification, public transit, and reducing emissions from vehicles. She has also served as a fellow on Attorney General James' election campaign and worked as a union organizer with the California Nurses Association/National Nurses United, supporting nurses across the country in forming unions at their workplace. She graduated from Cornell University with a B.S. in Industrial and Labor Relations, with minors in French, Law & Society, and Feminist, Gender and Sexuality Studies. Originally from Rochester, she lives in Brooklyn and is passionate about biking, universal healthcare, and building a powerful movement to confront the climate crisis.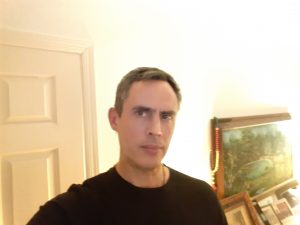 Matt Shurtleff
is a hub coordinator of Sunrise Movement Morris County in New Jersey, a national youth movement to stop climate change and create millions of jobs in the process. Over his career Matt was the director of sustainable programs at Erin Construction, a sustainability consultant at Great Forest, and an environmental Peace Corps volunteer in Romania. He holds a master's in sustainability from Columbia University. In addition to the forum, our monthly
volunteer orientation
will take place right before the event, starting at 6pm. If you're interested in joining GreenHomeNYC as a volunteer, please review opportunities on our
website
, and register for a monthly orientation on
Eventbrite
.