September 10, 2020
We spend 90% of our lives indoors, as reported by a 2001 EPA-funded study. Flash forward to 2020, it's safe to say that we have been indoors even more lately. But what you may not know is that your interior finishes and furniture may contribute to toxic indoor air quality in your home or office. These indoor pollutants impact our health, productivity, and hormonal balance without us realizing it. Moreover, toxins that are not good for human health, usually also negatively affect the environment. How can we make healthier and more sustainable choices if the toxins are silent, invisible, or odorless? Join us for a discussion on making better material choices. Date: Wednesday, August 19, 2020 Time: 6:30 PM – 8:00 PM Place: Online
REGISTER HERE!
Speakers for this event include:
Kalli Solby
// Senior Analyst at the
International WELL Building Institute
Mikhail Davis
// Director of Technical Sustainability at
Interface
Scott L. Aker
// Architect and Professor of Interior Design at
The New School
and the
University of Pennsylvania
About our speakers: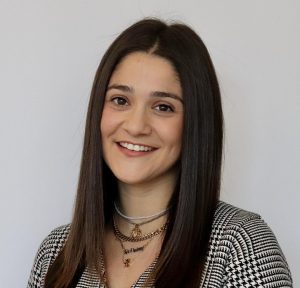 Leading the discussion on indoor air quality,
Kalli Solby
is a Senior Analyst at the International WELL Building Institute. As a member of the IWBI Commercial Team, Kalli leads the global business development efforts for the Multi-Family Residential Sector, and uses her technical expertise to guide over 34 million square feet of real estate through the WELL Certification journey. Currently, Kalli is working with Multi-Family Residential Developers to make health and wellness a top priority in light of the COVID-19 crisis.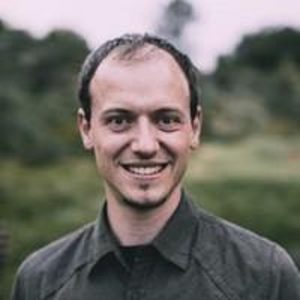 Speaking from a product manufacturing perspective,
Mikhail Davis
will discuss how Interface's products improve health, while combating climate change. Interface, Inc. is a global commercial flooring company. Their modular system helps customers create beautiful interior spaces which positively impact the people who use them and our planet. Their mission, Climate Take Back™, invites other companies to join as they commit to running a business in a way that is restorative to the planet and creates a climate fit for life.
Speaking from an education perspective, Scott L. Aker, AIA, LEED AP BD+C, is a registered architect and professor of interior design at The New School (NYC) and the University of Pennsylvania (Philadelphia). He teaches architecture history/theory, contract documents, and building systems integration for interior designers. Scott's topic talk will discuss past and present architectural approaches to sustainable indoor air quality design fundamentals, in particular now, how we can push our designs to improve the invisible qualities of human comfort — Air & Sound.