August 24, 2017
GreenHomeNYC, 
AEE-NY 
and 
ASHRAE New York
 are co-hosting a special September Forum focusing on one of the largest and potentially greenest construction projects in New York City in recent years — Hudson Yards.   Developed by Related Management, this multi-building complex on Manhattan's far West Side is not yet complete but is already providing valuable feedback about its many green practices and design features. Join us to hear from three senior executives from Related Companies detail the challenges, breakthroughs and long term vision of this innovative project in a unique area of Manhattan. Please note that September's forum will take place on a TUESDAY! Date: Tuesday, September 19, 2017 Time: 6:30 – 8:00pm Place: New York Institute of Technology (NYIT), 16 West 61st Street, New York NY
Click Here to Register!
Charlotte Matthews
, VP of Sustainability at Related, will discuss several features and the challenges they presented, including the microgrid, food waste management (with special pneumatic handling equipment) and the requirement that tenants install energy-efficient fitouts.
Frank Norcross
, VP for Hudson Yards Energy will describe the energy-related issues discovered by tracking the performance of various building systems, and the value and importance of continuous commissioning of those systems during the first year of operation.
Fred Knapp
, Senior VP of Hudson Yards Asset Management will be looking ahead to the completion of the project and the ongoing operation and maintenance of the buildings, and speak about the commissioning and handover strategy, green cleaning and tenant engagement  — all critical factors in sustaining high performance.
Speaker Bios:
Charlotte Matthews
Charlotte is the Vice President of Sustainability for Related Companies, a real estate owner and developer with over $15B of best-in-class mixed-use, residential, retail and office property. Since 2008, the company has built green exclusively, completing over 25 LEED Silver, Gold and Platinum properties, and has another 30 underway, including Hudson Yards, a 28-acre mixed use LEED ND development in Manhattan. Charlotte is also deeply engaged with the World Resource Institute Ross Center for Sustainable Cities, for which Related Chairman Stephen Ross is the founding benefactor. She is also a board member of IMT – a leading Washington think-tank on building efficiency- and member of the Real Estate Roundtable and Real Estate Board of New York Sustainability committees. Charlotte has served on several city and state commissioned task forces, including the New York REV Market Design working group, NYC Building Resiliency Task Force and NYC Green Codes Task Force. Other engagements include co-chairing the Boston AIA Committee on the Environment, USGBC LEED for New Construction and LEED for Labs Core Committees, and US DOE Energy Efficiency Buildings Hub Industry Advisory Committee. Charlotte was adjunct faculty in Columbia University's Masters in Real Estate Development program from 2010 to 2014. Charlotte's career in green building began in an architecture firm and then moved through consulting and construction management into real estate development. Charlotte holds a Bachelor of Science in Environmental Science from Brown University.
Frank Norcross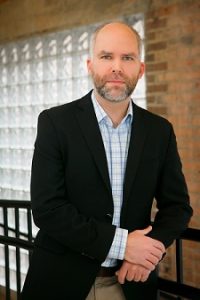 Frank Norcross joined Related Companies in December 2015 as a Vice President. In this capacity, he is responsible for energy management across the Hudson Yards, a 17 million square-foot mixed use development on the west side of Manhattan. In particular, he is part of the team leading the development and operation of a 13MW cogeneration plant which anchors a district energy system and microgrid which will provide resilient and efficient utility service to Hudson Yards. Prior to Related, he worked as a Project Administrator for both Bernhard Energy and Green Campus Partners (GCP), firms both focused on the development of and investment in distributed generation and energy efficiency projects. Previous to GCP, he worked as a Presidential Management Fellow at the US Department of Energy Efficiency and Renewable Energy (Office of Weatherization and Intergovernmental Program) administering Recovery Act grants to state and local governments pursuing energy efficiency and renewable energy projects in their jurisdictions. During this time he was also seconded to Hudson Clean Energy Partners, a private equity firm dedicated solely to investing in clean energy, to conduct equity research and investment due diligence. Prior to the Department of Energy, he served as an officer in the United States Navy in the submarine warfare community. In this capacity he served in a number of roles ranging from a nuclear power-trained officer aboard the USS Greeneville (SSN 772) in Pearl Harbor, HI to a submarine watch officer with Commander, Naval Forces Europe in Naples, Italy. He holds a Bachelor of Science in Systems Engineering from the United States Naval Academy and a Master in Public Affairs with a concentration in Economics and Public Policy from the Woodrow Wilson School at Princeton University.
Fred Knapp
Fred Knapp is Executive Director of Related Hudson Yards Manager, and also serves as the acting COO overseeing Related Management Company's Commercial, Retail and Residential portfolios. Mr. Knapp is responsible for the strategy, design, implementation and execution of organizations service platform. Fred is the operational liaison between development, finance, technology and construction groups for The Related Companies. Fred has worked on operational vision for Hudson Yards for the last three years, he holds two additional positions; Managing Director, Business Operations and Senior Vice President, Commercial. Fred assists in the operational performance and oversight for 50,000 units of residential and 12msf of Commercial assets in additional to the 12msf of space at Hudson Yards. Over the last four years Fred has worked closely with technologies to support the operational needs. He has spent a tremendous amount of time around the convergence of build systems, ERP technologies and data reporting tools. Mr. Knapp has three decades of real estate and organizational change management experience, working with investment grade commercial portfolios to provide significant expertise in asset management, development, operations, construction and leasing. Prior to joining Related, Mr. Knapp was Vice President of Property and Asset Management for The Gale Company. He represented clients such as JP Morgan, Cornerstone Real Estate Advisors, GE and State Teachers Retirement System of Ohio. Fred also has International management experience representing GlaxoSmithKline, British Airways, and Neptune Orient Lines. Mr. Knapp has spoken at national conferences for ULI on mixed-use development and operations.