Tag:
brooklyn-farm
March 9, 2015
GreenHomeNYC Invites you to
EXPLORE an AQUAPONICS FARM IN THE HEART OF BROOKLYN
Join us on Saturday, March 28th for a tour of Oko Farms – an aquaculture and education company in Brooklyn! Through the process of aquaponics, Oko Farms raises freshwater fish along with a variety of vegetables and fruits to provide a model for sustainable urban food production. Aquaponics ecosystem water is continuously recycled leading to significantly less water use than traditional agriculture and commercial aquaculture. Guests will be treated to a hands-on demonstration of the innovative practice of nutrient cycling.
Date
:
Saturday, March 28th 2015
Time:
12PM – 1:30PM (Lunch after the tour TBD)
Location:
104 Moore St, Brooklyn, NY 11206
Cost:
$10 with a GreenHomeNYC donation or $5 without a donation.
Please note the following
: • Visitors should bring water and sun protection such as hats, sunscreen, a long sleeved shirt, and/or anything else personally needed to maintain hydration and protection from the sun, cold, or rain. • All visitors are expected to sign the farm's Photo Release form. If you are 21 and under, we will email you the form before the day of the event, so that you can secure a signature of your parent/guardian. • Bring a water bottle – water is readily available. • Wear sturdy closed-toe shoes, bring gardening gloves, and a hat. • Dress in comfortable, outdoor clothing and plan on getting a bit wet and dirty. • This is a hands-on, working farm experience. You will have a fun and inspiring time! Learn more at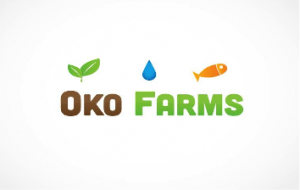 Space is limited. RSVP Today!