Tag:
landfill-diversion
May 30, 2015
by Lisa Bonanate A world with zero waste – sending nothing to landfill or incineration – sounds like a Utopian dream.  But in San Francisco, it's a dream that's becoming a political and social reality.  If you live in San Francisco, you can recycle or compost anything, even hazardous materials and construction waste.  How has the City by the Bay achieved this goal and what can New York learn from its example?  In a recent screening of the documentary 
Racing to Zero: In Pursuit of Zero Waste
, New Yorkers got an eye-opening look at San Francisco's ambitious recycling program, followed by a panel discussion that explored how the Big Apple stacks up, specifically in light of the mayor's 
OneNYC
 plan.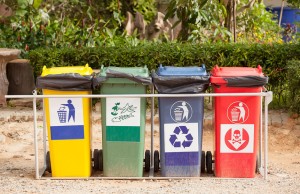 After it achieved the state-mandate of 50% landfill diversion by 2000, San Francisco extended its program by setting a landfill diversion goal of 75% by 2010 and zero waste by 2020.  This will achieve three sustainability goals: conservation of resources, reduced environmental impact and creation of green jobs.  San Francisco has dramatically reduced the amount of waste sent to landfills.  Even so, over half of what goes into the city's landfill bins can be recycled or composted. When all waste material is separated into the correct blue (recycle) or green (compost) bins, San Francisco's diversion rate will increase from 80 percent to 90 percent.
(more…)