October 7, 2013
Countdown to BE NYC! With only

days until the conference, GreenHomeNYC is shining the spotlight on the experts who will be making the
BE NYC
an exceptional industry event! One of the professionals participating in the conference is
Marc Zuluaga
.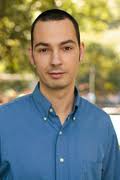 As a VP and Director of Steven Winter Associates's Multifamily Energy Services, Marc Zuluaga has directed energy audits on over 20 million square feet of existing buildings and leads a team committed to applying a rigorous technical approach to the evaluation and implementation of a wide range of building upgrades.  Marc has worked since 2005 to pioneer a retrofit approach to central exhaust ventilation systems in multifamily buildings, working openly and collaboratively with practitioners across the country.  More recently, in research sponsored by the Urban Green Council, Mr. Zuluaga acted as the team leader on a project to quantify the winter heat loss due to air leakage around window and sleeve air conditioners in NYC. Mr. Zuluaga has also provided technical input to inform various policy initiatives; in 2010, he served on the NYC Green Codes Task Force that was convened by the Mayor's Office to recommend green changes to the laws and regulations affecting buildings in New York.
Marc is a speaker within the Commercial/Institutional Track of Building Energy NYC 2013.
What brings you to NESEA? I actually came to my current position at Steven Winter through NESEA.  I was a volunteer during my senior year of college in '1999ish.'  It was in New Haven, and I was allowed to attend for free.  Basically, all I had to do was plug in a projector, but I was put in a workshop room with Andy Padian and Terry Brennan.  I got to observe and absorb the information disseminated during their full day session.  Based on that conference, I began an internship with Steven Winter Associates, which has led to my full time job here.  NESEA, and that conference in particular, has had a huge positive impact on my life.  If anyone can get even a small part of the benefit I've gotten out of it, attending is well worth the time and investment. What happened after that? A few years after I'd been working at Steven Winter, I did my first presentation at NESEA on ventilation in multifamily buildings.  It was really well received.  A lot of the work my team and I have done to date was spurred on by that conference. Why should people attend BE-NYC? The conference is a good way for practitioners to familiarize themselves with what other folks are doing within the industry – with a focus on New York City, especially since before it has been mostly up in Boston.  The Boston conference has a much more New England focus—the case studies are from up there and so are the practitioners.  Here everyone is focused on this market and the different buildings we see here.  It's nice to have everyone in New York together, talking about the projects they're working on. It's also a wonderful professional development opportunity for industry specialists in the New York area to gain skills and knowledge.  A lot of the projects that are discussed at the conference are multi-year efforts.  There is tremendous value in hearing—within twenty minutes—the lessons learned and highpoints of projects that took other teams years to go through all the different stages. How would the conference benefit an average building owner? The information found at this conference can make mainstream building owners' lives easier.  What we speak about can help these decision-makers realize the goals they've set for themselves and their portfolios.  By looking at building energy use in this way, unrecognized opportunities arise that reduce operating costs and improve net operating income of a property.  The concepts we'll cover at NESEA help reduce call backs and simplify maintenance.  It's not necessarily about making a new energy-efficiency project when an owner was not planning on doing anything to begin with.  Instead, it can also be about making the best decisions when those certain points within the life of a building occur—when systems are upgraded or new equipment is installed.  People have talked about benchmarking as an asset management tool and as a way to better understand how a building is doing. Why is your presentation important? Well, you can't manage what you don't measure.  It will be a good exposure to a wide variety of buildings, analysis techniques, and field-based measurement techniques that Steven Winter Associates has performed in a variety of situations. What are the biggest challenges to tracking your building's energy use? Any time we've sat down with even a modest size portfolio owner, the biggest challenge is getting the data to the point where it's actually accurate and meaningful.  No one tells you, but it tends to be about a couple years process.  After collecting the data for a year, it often becomes apparent that inaccuracies exist – whether it's the square footages or knowing which accounts are which.  You have to clean up the data to get it to the place where you can start to try to make useful decisions out of this information.  That said, the first step is to start.  It gets better and better every year. What's your favorite thing about your job? I find it challenging, meaningful, and interesting.  I love what I do; it's fun.
Interested in learning more from Marc Zuluaga? Look for him at the Multifamily Track at BE NYC. CLICK
HERE
to register for BE NYC. For more information on workshop sessions, sponsoring and exhibiting at BENYC, CLICK
HERE
. Interview conducted by
Jordana Viuker
. To know more about GHNYC's The Green Spotlight, CLICK
HERE
!