September 20, 2013
Countdown to BE NYC!
With only
days until the conference, GreenHomeNYC is shining the spotlight on the experts who will be making the BE NYC an exceptional industry event!
One of the professionals participating in the conference is
PAT LOGAN
.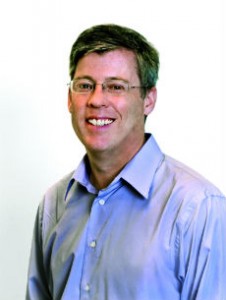 Pat Logan
is Director of Project Finance in the New York office of
Enterprise Community Partners
, a nationwide nonprofit focused on creating opportunities for low- and moderate-income people through affordable housing in diverse, thriving communities. Pat will be appearing at
BE NYC
on a panel titled "Real Financing, Real Quick (Financing for People With Short Attention Spans)," which is part of the conference's Multifamily track.  Pat's scheduled co-panelists are: John Skipper from
Con Edison
; Lindsay Robbins from
NYSERDA
; Chris Diamond from
NYC Energy Efficiency Corp.
; Sadie McKeown from
Community Preservation Corp
.; Lou Rizzo from
National Grid
; and Jesse Elton from
LISC
. Pat's interest in financing affordable housing comes from his longtime commitment to the public sector.  He attended
Fordham University
first as an undergraduate, then earned a master's degree there in international political economy and development.  This was followed by a stint as an 8th grade teacher at St. Elizabeths in Washington Heights and an after-school program instructor in the Fordham section of the Bronx, where he made connections that eventually led to a position on the development team of a local nonprofit, the
Fordham Bedford Housing Corp. 
Pat remains active in local community affairs to the present, serving on the board of the
Bronx County Historical Society
. We sat down with Pat and talked about how he hopes to contribute to his BE NYC panel's mission to introduce the audience to various funding and grant opportunities for retrofits and/or audits leading to energy-efficient renovations:
How did you become focused on this particular area of sustainability?
I spent ten years with Fordham Bedford Housing Corp.; some of you may have seen one of our projects, at
2241 Webster Avenue
, which was the site of a
GreenHomeNYC
building tour a few years ago.  My time there was invaluable for learning the fundamentals of project finance: open space development, gut rehab and construction of affordable housing, underwriting affordable multifamily rehab loans.  My professional experience with these issues grew stronger when I later worked for Community Preservation Corp., then when I joined Enterprise Community Partners three years ago.  
What can a conference member expect to learn by attending your track?
I will be presenting a case study on underwriting and originating capital for energy efficiency, as part of the rehabilitation of affordable housing.  My presentation will draw on actual loans and product term sheets shown to the borrower.
How is your track important to the sustainability field at large?
Inefficient apartment buildings represent an opportunity to conserve energy and reduce operating costs. Flexible, competitive financing will continue to be one of the main drivers of this market.
Why should conference members attend your track?
Reviewing actual loans, and why the transaction makes sense for the borrower and lender, should be valuable  to those looking to make improvements on similar properties.  Also, I have found that building owners and managers are often not aware of the wide range of flexible financing options available, including those that can be accommodated to the terms of an existing mortgage.
What are you most excited to see (to learn) at BE NYC?
I'm interested in networking with old friends, making new connections, and attending several of the conference's valuable discussions!
Interested in learning more from PAT LOGAN? Look for him at the Multifamily Track at BE NYC.
CLICK HERE to register for BE NYC.
For more information on workshop sessions, sponsoring and exhibiting at BENYC, CLICK HERE.
Interview conducted by Steve Knight.
To know more about GHNYC's The Green Spotlight, CLICK HERE!