March 18, 2018
by Yiran Song Air conditioning is increasingly considered to be a required amenity in both residential and commercial settings. But concerns about global warming and greenhouse gas emissions gives us no time to waste in achieving more energy efficient AC systems. In the February GreenHomeNYC Forum "How to be Cool and Efficient", three industry experts provided a detailed description of the mechanics of AC systems and the industry as a whole.
Systems and Relative Energy Efficiency
Brendan Casey, of Fujitsu General America, believes that the Variable Refrigerant Volume (VRV) or so-called Variable Refrigerant Flow (VRF) system is the future of AC systems. Even though VRF can be carried as cooling only, building owners and management companies in places like New York City should consider either heat pump or heat recovery systems which provide both cooling and heating. The heat recovery system carries higher installation cost, but it can provide both heating and cooling at the same time to different zones based on demand with only one control. Casey emphasized that the VRF system is very different from traditional duct systems or window AC, as the latter have little temperature zone control. Due to leaks and limited control in steam systems, NYSERDA estimates that a building can save 40-60% in energy costs by switching from a steam system to heat pump. The payback varies depending on the before-and-after systems, but generally speaking, switching from an oil steam system yields substantial savings. Based on piping distance limit and serving areas, three types of outdoor condensers can be considered: hotel/offices (fan on top), commercial buildings around ten stories (two fans on the side), and residential (one fan on the side, most efficient).
Tips for Design and Installation
Michael Hlinka, of Lightning Mechanical, provided an overview of design and installation issues, and how to best mitigate them:
Plan wisely for equipment location and voltage arrangement. For example, for those condenser units that have a discharge fan on top, no overhead should be allowed. Those units require 3-phase power, while the condenser units with side discharge fans require 1-phase power. Indoor and outdoor units are allowed for diversification in tonnage. In some cases, the total tonnage of indoor units can exceed the outdoor ones if demand does not occur at the same time. VRF systems are designed for comfort cooling, not process cooling. Each zone gets an individual one-to-one system. When designing, consider that the heat pump system can only do cooling or heating, but the heat recovery system can provide heating and cooling simultaneously for different zones. Service and maintenance may have difficulties due to inconsistency with other systems (i.e., poorly sealed envelope). In this case, energy savings may not be ideal. Piping issues may occur if traps are presented in a VRF system; piping would likely get clogged with oil and damage the compressor. In a fitting installation, brazing with nitrogen at 2-3 pounds is the best option for a pipe fitting connection, since other material will deteriorate much faster. When installed, test the fitting at 400-600 psi pressure and vacuum to eliminate moisture and prevent internal deterioration. All heating and cooling conductive surfaces are recommended to be insulated.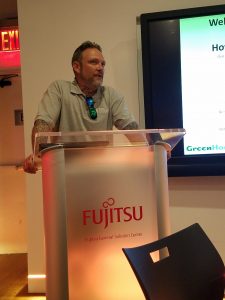 Gaps in Education and Training
Craig Gallagher, the founder and owner of Lightning Mechanical, indicated that proper and continuous training is essential for mechanical companies to thrive. Countless existing and new technologies are on the market today, and people who work in the HVAC design and installation industry need to keep up with these advances. However, there is clearly a gap between the demand and the supply of work force in this area, as too few skilled job hunters are available.