June 18, 2019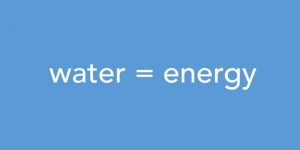 Most people wonder how much energy it takes to heat up water. However, people rarely consider how much water it takes to produce energy or to produce our food and other manufactured goods. These are questions this forum will attempt to answer in order to help participants understand their true water and energy usage. Join us!
Date: Wednesday, June 19, 2019 Time: 6:30 PM – 8:00 PM Place: TOTO Showroom, 20 West 22nd Street, 1st floor, New York, NY 10010
REGISTER HERE!
We highly encourage attendees to register in advance, as fees increase at the door. If registering at the door, credit/debit card is strongly preferred.
Speakers for the event will include:
F.L. Andrew Padian, Consultant
Andy is a building scientist with expertise in sustainability, resilience, and multifamily energy and water efficiency.  He has performed hundreds of ASHRAE Level II Energy audits, and has lately been focusing nationally on the cost and use of water in multifamily buildings.   He is entering his 4th decade  in the field of sustainability and speaks across the country on the subject matter.
Jane Gajwani, P.E. – Director, NYC DEP, Office of Energy Resource Recovery Programs
Jane is the Director of DEP's Energy Office overseeing the agency's energy and greenhouse gas (GHG) policy, projects, planning, budgeting, and billing. She is leading the way on innovative programs such as the food waste co-digestion and biogas-to-grid projects, and development of DEP's first comprehensive Energy and Carbon Neutrality Plan. Prior to coming to DEP, she worked in engineering consulting for more than 20 years. Jane is a Professional Engineer and has both undergraduate and graduate degrees in Chemical Engineering from the Cooper Union.
About our venue:
At TOTO, we've always been inspired by a desire to improve everyone's quality of life. Through almost a century rich with innovation, TOTO has changed the perception of what a bathroom can be — and how it can be used
.
Our founder, Kazuchika Okura, had a vision more than one hundred years ago in 1912, before the concept of public sewage systems was widespread in Japan. After seeing more advanced systems overseas, he was moved to establish a ceramic sanitary ware laboratory to develop healthier and cleaner living spaces. In 1917, Okura founded Toyo Toki K.K. (which became known as TOTO LTD.) to supply the market with these products. TOTO was founded on a commitment to provide a comfortable living space for people, while always protecting the planet and its water. Japan's rich artistic heritage in pottery and porcelain is alive in every TOTO product we create today. Throughout our expansion worldwide, TOTO has remained true to the Japanese traditions that have shaped our Company Motto and Philosophy.
This year we will include presentations on solar fabrics, water efficiency and sustainable plumbing, and strategies to effectively converse about various sustainability and climate change topics. Join us!