Tag:
drawdown
November 3, 2020
By Tamanna Mohapatra Imagine a city as a sanctuary for nature, solar panels on all buildings, no need for cars, and regenerative farming practiced everywhere. So began "Drawdown 2020: The Time is Now," a Climate Week NYC  
talk
sponsored by Ethical NYC, Drawdown NYC, 350NYC, and Climate Reality NYC in September of 2020.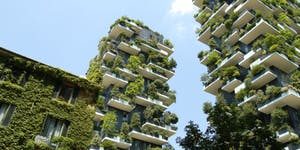 Founded in 2014,
Project Drawdown
is a nonprofit organization whose mission is to reach "drawdown—the point in the future when levels of greenhouse gases in the atmosphere stop climbing and start to steadily decline, thereby stopping catastrophic climate change — as quickly, safely, and equitably as possible." The way forward consists of 100 plus solutions, each of which reduces greenhouse gases by  avoiding emissions and/or by sequestering carbon dioxide already in the atmosphere.
(more…)