Tag:
garden
May 5, 2013
On May 18th, discover what makes New York City one of the greenest metropolises in the world.  See first-hand what is being done to further develop our sustainability and resiliency for the future. The one-day event will take guests behind the scenes to see sustainable sites throughout the city. Tours will highlight cutting edge innovations in building energy, water management, waste management, urban agriculture, and more. Date:  Saturday, May 18th 2013 Time: Between 10AM and 3PM Cost:  Varies by Tour Choose from a number of exciting tours!
424 Melrose Street – A Passive Multifamily in Brooklyn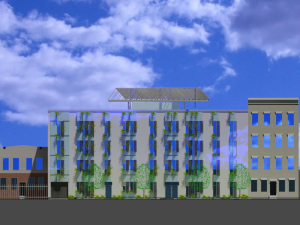 Having designed energy efficient projects since 1996, Architect Chris Benedict brings the concept of passive building design to Bushwick with her latest project at 424 Melrose Street.  The 24-unit apartment house is designed to comply with the stringent passive house standard while being completed at the same price as typical construction by thoughtfully rethinking the infrastructure of the building.  The building also features a solar heated domestic hot water system. The building is currently under construction, so guests will be able to tour the site and get a first hand-look at the guts of the building.
Lower East Side Ecology Center – Urban Compost Tour
This tour will take guests behind the scenes of the newly renovated Environmental Learning Center.  Guests will learn about the sustainable features of the building including it's green roof system and oyster gardens, and will discuss the future green improvements in ventilation and solar power.  We will also tour the compost site to see how food waste collected at the Union Square Greenmarket and at the Ecology Center's community garden are turned into composting using an in-vessle system and windrows.
(more…)