Tag:
ny-sun
June 30, 2016
by Pamela Berns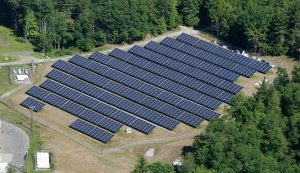 According to Dennis Phayre of
EnterSolar
, even if we utilized all currently available sources, we'd only have about 100 years of energy left on the planet. But New York State isn't waiting one more second to embark on innovative partnerships that will not only extend that timeframe but also significantly reduce the State's carbon footprint. On June 15, at the host offices of the
New York State Energy Research & Development Authority
(NYSERDA), GreenHomeNYC introduced three key players in these new collaborations for an instructive and exciting program about community solar. Community solar brings together customers, utilities, solar companies, and the state government to develop an interconnected approach to electrical power that will not only impact the way in which we create and move energy, but also the way in which consumers participate in the energy marketplace.
(more…)