January 6, 2019
Happy New Year from GreenHomeNYC!


As 2019 gets going, we're starting off the year with our classic Green Catwalk forum, where we bring in speakers to present on new, innovative, unheard of, and just plain interesting topics, technologies, trends and organizations within the sustainability space. This year we will include presentations on solar fabrics, water efficiency and sustainable plumbing, as well as strategies to effectively discuss sustainability and climate change, among other topics. Join us!

In addition, our first volunteer orientation of the year will take place right before the event, starting at 6 PM. If you're interested in joining GreenHomeNYC as a volunteer, please sign up at https://greenhomenyc.org/get-involved


Date: Wednesday, January 16, 2019
Time: 6:30 PM – 8:00 PM
Place: TOTO Showroom, 20 West 22nd Street, 1st floor, New York, NY 10010


We highly encourage attendees to register in advance, as fees increase at the door. If registering at the door, credit/debit card is strongly preferred.


Speakers for the event will include:

Colin Touhey, CEO & Founder at Pvilion ///// Speaking about solar fabrics

Kendra Pierre-Louis, Reporter, Climate Desk at the New York Times ///// Speaking about strategies to effectively discuss sustainability and climate change

Russell Wilcox, CEO / Founder at UrbnDER ///// Speaking about what's new in community solar and how NYC residents can get involved

Christina Zawerucha, Horticulture Career and Technical Education Teacher at Urban Assembly School for Green Careers ///// Speaking about modular and profitable permaculture systems that enrich Ethiopia's smallholder farmers

Leïla d'Heurle, Architecture & Design Representative at TOTO USA ///// Speaking about water efficiency & sustainable plumbing

Tom Sahagian, Independent Energy-Efficiency Consultant ///// Speaking about heat pump technology
About our speakers: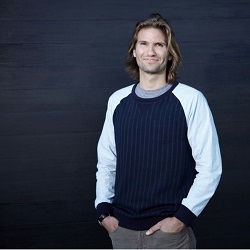 Colin Touhey is CEO and Co-Founder of Pvilion. Pvilion is a developer of solar-powered fabric located in Brooklyn, NY with a commitment to high tech photovoltaic fabric design. Pvilion's innovative solar powered designs are at the forefront of lightweight, sustainable consumer, industrial, military, and architectural products. Pvilion's projects provide more than just solar electricity – they are a green solution with a story to tell. Pvilion often works with forward-thinking and environmentally-conscious companies who are trying to extend their sustainable initiatives.

Before starting Pvilion, Mr. Touhey worked as a, engineer in the wind and ocean current energy industry designing and developing unique technologies for turbine controls. In 2009, he gained experience in solar fabric as an engineer for FTL Solar, a predecessor to Pvilion. There he met Pvilion Co-Founders, Robert Lerner and Todd Dalland, which led to the development of Pvilion as a technology company.

Mr. Touhey received his Bachelor of Science degree in Electrical Engineering from Trinity College in Hartford, CT. He is as adjunct professor at Columbia Graduate School of Architecture, Planning and Preservation and a visiting lecturer at Cornell University College of Architecture. Recipient of Grant funding from NASA, Department of Defense, NYSERDA, Member of ATP Board of Directors and recently named to Forbes 30 Under 30, Mr. Touhey is often called on to share his expertise in the integration of flexible solar cells and textiles with Industry Leaders, Designers, International Brands, Universities, and Research Facilities.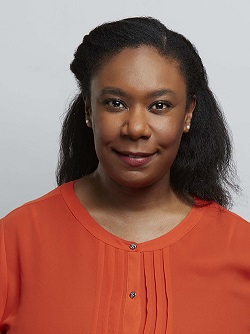 Kendra Pierre-Louis is a climate reporter for The New York Times. Before joining the Times she was a staff writer with Popular Science and is the author of the book Greenwashed: Why We Can't Buy Our Way to a Green Planet. Kendra has also written for The Washington Post, Scientific American, FiveThirtyEight and and Sierra, among other publications, although sheis perhaps best known for her treatise on why "Mayonnaise is disgusting, and science agrees." Kendra has a Bachelor of Arts in Economics from Cornell University, a Master of Arts in Sustainable Development from the SIT Graduate Institute, and a Master of Science in Science Writing from the Massachusetts Institute of Technology. You can follow her on Twitter @KendraWrites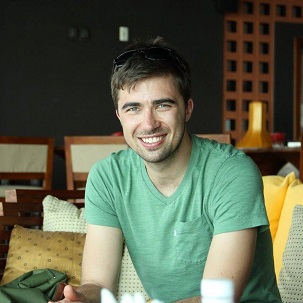 Russell Wilcox founded UrbnDER with the belief that the future of the urban grid lies in clean distributed energy. While an expert in community and commercial solar, Russell is also exploring new opportunities to pair solar plus storage plus EV charging in NYC. Russell has designed and managed dozens of commercial solar PV projects in NYC, including the 3rd largest low-income housing solar installation in New York State. Most recently, he installed one of the first community solar projects on a low-income multifamily building in NYC. Russell holds a PV Installation Professional Certification from the North American Board Certified Energy Practitioners (NABCEP) and is an active contributor to the Urban Futures Lab community, a member of New Lab, and a founding member of Urbantech NYC's "The Grid" community.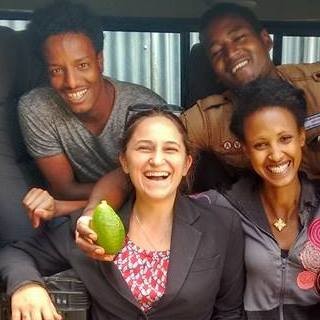 Christina Zawerucha is a permaculture agronomist who specializes in developing sustainability literacy programs in an international context. Focused on working with immigrant populations and English Language Learners, Christina has developed participatory programs with social enterprises, nonprofits, and higher education institutions in New York City, Pennsylvania, Ecuador, Ukraine, Virginia, Haiti, Ethiopia, and now California. Her curricula have been featured in the New York Times, the MacArthur Foundation documentary "I Learn America," and Al Jazeera America. Christina is excited to lead the Heartwood Institute's Permaculture Immersion Program and Permaculture Development Lab after working for two years as Director of Agronomy for GreenPath food, the first organic certified fruit and vegetable outgrower company in Ethiopia and the first permaculture outgrower company in the world.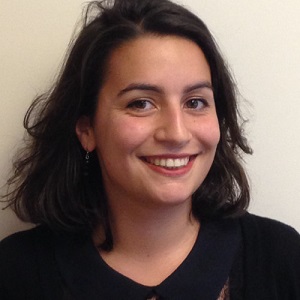 Leïla D'Heurle has been an Architect and Design Sales representative for Toto for four years. She was previously involved in International Trade Advising in Architecture and Design as a Senior Project Manager. Prior to working in the U.S., her years of experience in France, Morocco and Brazil gave her an edge on international markets. A speaker of 5 languages, and a Master in Business Management, she has a keen awareness of presentation skills requirements, diverse cross-cultural communication and economic background. She works closely within the design community as well as with plumbers, builders, engineers and developers. She is currently enrolled for a new Masters in Sustainability in the Urban Environment at City College.
Tom Sahagian, a member of the GHNYC board, has more than 35 years of energy-efficiency experience. Long an advocate of efficient steam and hydronic heating systems, he is now persuaded that they must both be phased out as soon as possible in favor of heat pumps if New York City is to meet the challenge of 80 x 50.
About our venue:
At TOTO, we've always been inspired by a desire to improve everyone's quality of life. Through almost a century rich with innovation, TOTO has changed the perception of what a bathroom can be — and how it can be used.

Our founder, Kazuchika Okura, had a vision more than one hundred years ago in 1912, before the concept of public sewage systems was widespread in Japan. After seeing more advanced systems overseas, he was moved to establish a ceramic sanitary ware laboratory to develop healthier and cleaner living spaces.

In 1917, Okura founded Toyo Toki K.K. (which became known as TOTO LTD.) to supply the market with these products. TOTO was founded on a commitment to provide a comfortable living space for people, while always protecting the planet and its water.

Japan's rich artistic heritage in pottery and porcelain is alive in every TOTO product we create today. Throughout our expansion worldwide, TOTO has remained true to the Japanese traditions that have shaped our Company Motto and Philosophy.