Tag:
green-catwalk
January 30, 2019
By Jenny Dranetz, Photos by Dan Yafet


GreenHomeNYC kicked off 2019 with our classic Green Catwalk forum, highlighting new technologies, innovations and processes to address and combat climate change in the coming year and beyond. This year's Catwalk featured six speakers from a host of industries, including solar, communications, and permaculture.


Presenting first was Colin Touhey, the CEO & Founder of Pvilion. Based out of Brooklyn, Pvilion designs, manufactures and installs flexible solar products. Pvilion thinks of solar as a cell, not a final product, and this view plus the flexibility of the cells has allowed them to take on creative, non-traditional solar projects, including curved building facades and other complex structures as well as clothing. These designs are self-sustaining and can be permanently built into a structure, such as on a façade or over a bridge like the Cascades Solar Pedestrian Bridge in Florida, or be installed temporarily for events like music festivals.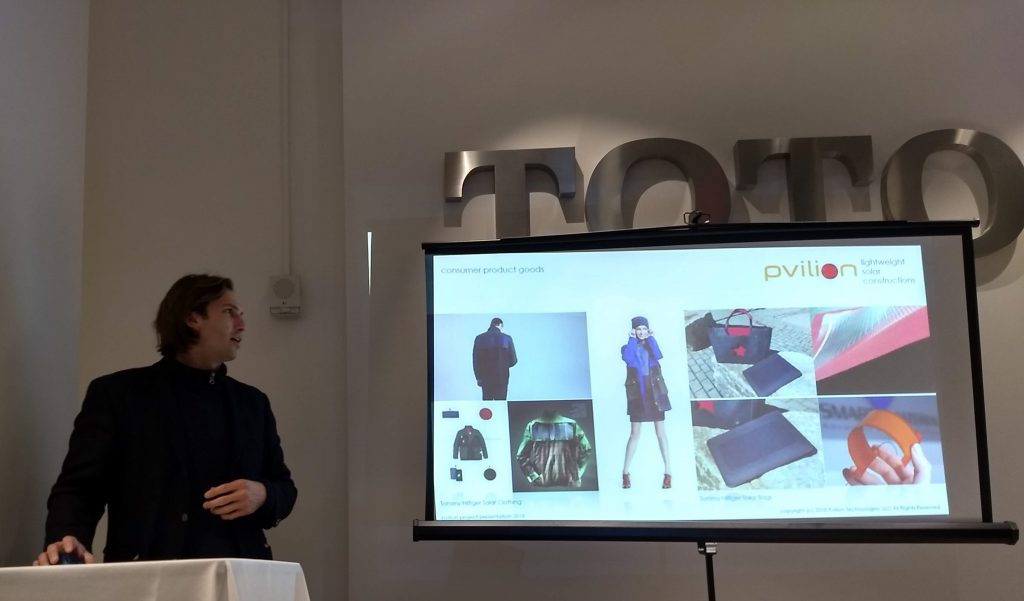 (more…)
January 6, 2019
Happy New Year from GreenHomeNYC!


As 2019 gets going, we're starting off the year with our classic Green Catwalk forum, where we bring in speakers to present on new, innovative, unheard of, and just plain interesting topics, technologies, trends and organizations within the sustainability space. This year we will include presentations on solar fabrics, water efficiency and sustainable plumbing, as well as strategies to effectively discuss sustainability and climate change, among other topics. Join us!

In addition, our first volunteer orientation of the year will take place right before the event, starting at 6 PM. If you're interested in joining GreenHomeNYC as a volunteer, please sign up at https://greenhomenyc.org/get-involved


Date: Wednesday, January 16, 2019
Time: 6:30 PM – 8:00 PM
Place: TOTO Showroom, 20 West 22nd Street, 1st floor, New York, NY 10010


We highly encourage attendees to register in advance, as fees increase at the door. If registering at the door, credit/debit card is strongly preferred.


(more…)