Tag:
energy-storage
August 3, 2020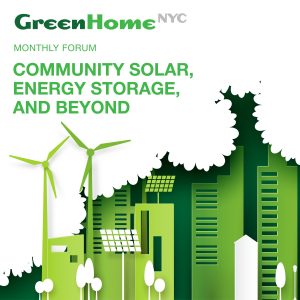 In New York, solar energy still accounts for less than 2% of the state's electricity generation. With the Climate Leadership and Community Protection Act setting up the state to aim for highly ambitious clean energy targets in the coming years, there is a lot of work to be done in renewables generally, and solar energy specifically. One area of solar that has gotten a lot of attention recently is community solar. Community solar allows residents, small businesses, organizations, municipalities and others to receive equal access to the economic and environmental benefits of solar energy generation, without having to install solar directly on their property or even own it. And, as renewable power sources like community solar provide a larger portion of New York's electricity, concerns rise about having that power be available when and where it is most needed. This is where energy storage technologies start to come in and play a larger role, not only helping to smooth out the intermittent generation of renewables, but also making the electric grid more stable as well as cleaner. At GreenHomeNYC's Monthly Forum in August, we're bringing in several renewable energy professionals to discuss what is happening in community solar and energy storage in New York, with a focus on actual projects being done, and how they are helping move the needle on renewables and clean energy in the state. Date: Wednesday, August 19, 2020 Time: 6:30 PM – 8:00 PM Place: Online
REGISTER HERE!
(more…)
May 9, 2019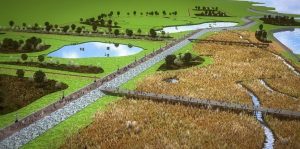 Enormous problems of the future are making their way into the present-day at an accelerating rate. From aging infrastructure failures to climate-related catastrophes, from significant human population shifts to energy supply interruptions and more, we collectively face the daunting task of keeping up with the myriad changes happening all around us. Adaptability will be critical in order for future generations to thrive. But what are we doing in order to achieve that? What projects, technologies and policies are advancing that effort? What is happening on the ground and out in the field to help us build that resilient future? We will be exploring these questions and more in our upcoming Monthly Forum! Join GreenHomeNYC on May 15th to hear from professionals on the front lines of developing a more resilient physical infrastructure for our communities, and learn about the impact their efforts have in creating a more sustainable future for NYC and beyond! Date: Wednesday, May 15th, 2019 Time: 6:30 PM – 8:00 PM Place: Fujitsu Airstage, 1450 Broadway, 42nd floor, New York, NY 10018
REGISTER HERE!
(more…)
January 6, 2019
Happy New Year from GreenHomeNYC!
As 2019 gets going, we're starting off the year with our classic Green Catwalk forum, where we bring in speakers to present on new, innovative, unheard of, and just plain interesting topics, technologies, trends and organizations within the sustainability space. This year we will include presentations on solar fabrics, water efficiency and sustainable plumbing, as well as strategies to effectively discuss sustainability and climate change, among other topics. Join us! In addition, our first volunteer orientation of the year will take place right before the event, starting at 6 PM. If you're interested in joining GreenHomeNYC as a volunteer, please sign up at https://greenhomenyc.org/get-involved
Date: Wednesday, January 16, 2019Time: 6:30 PM – 8:00 PMPlace: TOTO Showroom, 20 West 22nd Street, 1st floor, New York, NY 10010
We highly encourage attendees to register in advance, as fees increase at the door. If registering at the door, credit/debit card is strongly preferred.
(more…)