March 1, 2017
by Theresa Baker If you're trying to make more sustainable choices in your daily life, the GreenHomeNYC February Forum offered plenty of options.  The evening featured four speakers who spoke passionately about ways that "everyday people" in New York City can improve their quality of life, save energy and live more sustainably. Simple Steps for Everyone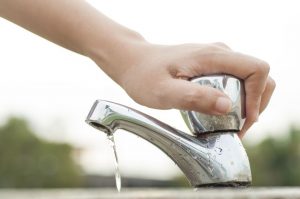 Carmel Pratt, a Sustainability Consultant for Steven Winter Associates, spoke on the top ten ways to save energy in your apartment or home.  Pratt pointed out a stunning statistic – the average American uses 140-170 gallons of water per day through choices they make in the kitchen, bathroom and laundry. By simply not running water when washing dishes, limiting shower time, and using cold water instead of hot when doing laundry, residents can significantly reduce this usage. Energy efficiency is another area in which residents can make significant improvements in sustainability. When purchasing appliances or electronics, always refer to the Energy Guide labels to ensure the energy efficiency of the product and purchase ENERGY STAR(r) labeled products where available.  Reduce overall electricity consumption by using natural daylight instead of electric light as much as possible, unplugging electronics when not in use, and programming thermostats to reduce usage when not at home.   Pratt encouraged researching the recycling rules in your area to make your recycling efforts more effective.  For example, confirm whether your community is single stream or self-separate, and what specific plastics are recyclable.  Additionally, she recommended composting with a vermicomposting system as a great way to divert waste from landfills and reduce your footprint. Lastly, once you begin incorporating these practices into your own life, the most powerful thing you can do is to pass on the information to others, to create awareness about living sustainably. Shifting Personal Consumption Habits The next speaker was Tim Keating, owner of
Earthbilt
, a green building products company with a mission to shift consumer demand away from products that contribute to the destruction of tropical forests by providing sustainable alternatives.  Keating, the co-founder and former Executive Director of Rainforest Relief, shared that 40% of our wood purchases come from tropical forests.  Logging for export timber export like teak, mahogany, zebrawood and many others, is the key factor leading to the destruction of rainforests.   He advised consumers to look for products that are SFI (Sustainable Forestry Initiative) and FSC (Forest Stewardship Council) certified to ensure the best choices are made when purchasing wood products. In the area of smart, sustainable food choices, Keating advised purchasing organically-grown bananas and shade grown cacao.  He also said not to patronize fast food chains that use non-sustainable meat, and to avoid products containing palm oil.  When it comes to recycling, Keating spoke of an example in his own life in which he reorganized five trash cans that had been placed on the street, and was able to condense the contents to only one can of trash and four cans of recyclable items.  His takeaway for the audience was that we need to inconvenience ourselves a little more in order to save the place we live. Reducing Energy Consumption The last two speakers highlighted energy programs available to New York City residents to who want to reduce their energy consumption and save on energy costs.
Kenyetta Lovings, Solar Ombudsman for SolarizeNYC, spoke about New York City's strategy to expand access to affordable solar power to all New Yorkers.  She discussed two programs that enable NYC residents to take part in the solar energy market, whether they own their roof space or not. SolarizeNYC is a community-led, group purchasing program in which residents, businesses and institutions in a community join together to install solar on their roofs. Groups initiate a competitive installer bidding process and effectively lower the price for all participants by having more applicants join the program.  It is entirely group led and group managed with support from the NYC Solar Partnership which provides financial, marketing, technical and training assistance to help communities with their campaigns. Lovings and her team also assist with
Shared Solar NYC
, a program that does not require roof ownership to participate.  The program connects solar developers, property owners who agree to host a solar array and residents who want to subscribe to shared solar.  Subscribers may own their own home, rent or even live in public housing.  By signing up for a community shared solar system, subscribers can save on their energy bills and support the environment, while property owners and developers benefit from tax credits and income from the solar project.  Round 2 of community applications for the Solarize NYC Campaign opened on February 22, and submissions will be accepted until April 8. Luisa Diaz de Leon, Program Manager of NYSERDA's
Green Jobs Green New York Program
, spoke specifically about
El Puente
, a Williamsburg nonprofit working to encourage home owners and building owners to participate in the energy efficiency programs offered by NYSERDA.  Last year, El Puente reached its 4th milestone by completing its 41st energy retrofit and now leads in the number of retrofits completed in Brooklyn. Homeowners complete a Home Performance with ENERGY STAR(r)  application, then schedule a home energy assessment with a NYSERDA approved contractor.  The assessment identifies how energy is being wasted in the home, enabling homeowners to choose the improvements they want the contractor to make.  They can then apply for available financing to help pay for the work.  NYSERDA offers further financing through its Multifamily Performance Program for Existing Buildings, enabling building owners to make energy efficiency improvements and receive incentives based on the predicted and measured energy savings.  There are many other constituency-based organizations (CBOs) that offer these assistance programs as well.  For more information about El Puente, contact
Luisa Diaz de Leon
or visit NYSERDA's
CBO Partners
website to find a CBO in your area. So remember, even small actions can create a more sustainable world.  As consumers, we all have the power to contribute to a greener future.