Tag:
intercontinental-new-york-barclay
December 29, 2016
by Tamanna Mohapatra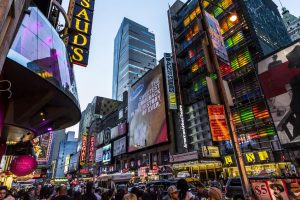 We've just been through another holiday season with tourists filling sidewalks, restaurants and New York City hotels. According to NYC & Company, the official destination marketing organization for the city, over
58 million visitors
came to Manhattan in 2015 alone, and another
59.7 million
were projected for last year. Clearly, tourism is alive and well in the city – and the one thing all tourists need is a place to stay. Although Airbnb and similar types of housing have become popular in NYC, hotels still provide the bulk of accommodations for visitors. But with increasing competition from Airbnb, along with consumer awareness and general CSR efforts, hotels are taking a serious look at their operations with an eye towards implementing green initiatives.
What Exactly is a Green Hotel?
Sustainability can mean many things for a hotel. For some, it can be physical, as in being housed in the latest LEED certified building. For others, it can mean working on the nitty gritty details of establishing programs to reuse and recycle
soaps and shampoos
, or it can mean looking at the big picture by partnering with city government to
reduce their carbon footprint
. In Manhattan,
19 major hotels
have pledged to reduce their individual carbon footprint by taking part in the NYC Carbon Challenge, which aims to reduce greenhouse gas (GHG) emissions 80% by 2050. It's estimated that participation will reduce citywide GHG emissions by 32,000 metric tons and save approximately $25 million in energy costs.
(more…)