Tag:
nyc-green-codes-task-force
April 17, 2011
Spring is in the air, which has seemingly resulted in a lot of announcements from City Hall.  Info on free rain barrels from the DEP, green commercials leases, water leak notifications, green roof legislation, greening historic properties, and a study on the City's green policy, all after the jump!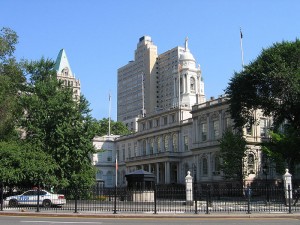 (more…)
June 11, 2010
On June 9, 2010 the City Council released nine bills, accomplishing a milestone towards greener building construction and retrofitting, geared towards water and lighting energy conservation and efficiency. This effort has been led by the NYC Green Codes Task Force, initiated by Mayor Bloomberg and Speaker Quinn. The taskforce is charged with changing the building code to tackle urban environmental issues on a larger scale. Here are short summaries from New York City Council, with links to the draft bill text.
(more…)