Tag:
sustainable-agriculture
November 24, 2020
By Alexa Roccanova Amidst a convergence of contemporary crises, private and public actors alike have championed sustainability as the ultimate goal for an environmentally, socially, and economically sound future. We've witnessed an inundation of seemingly "sustainable" alternatives for products, technologies, lifestyles, and systems that pose only slightly better versions of the status-quo — alternatives that by themselves, without a significant shift in the dynamic of our dominant systems, will not be enough to effectively mitigate climate change.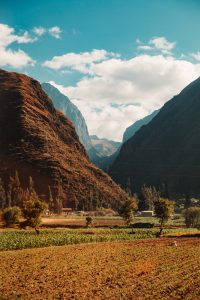 But there exist generations of people who have already been living sustainably for centuries. Indigenous peoples all over the world have been tending to the Earth, conserving local ecosystems, preserving biodiversity, and maintaining their ancestral cosmovisions, knowledges, and practices, despite incessant efforts by colonizer nations and institutions to displace, assimilate, and terminate them. The survival of their communities and lifeways is itself a testament to the sustainability of their culturally and spiritually guided relations with the environment. "Humankind has not woven the web of life. We are but one thread within it. Whatever we do to the web, we do to ourselves. All things are bound together. All things connect."– Chief Seattle, Duwamish
(more…)
February 27, 2018
by Kimberly Stempien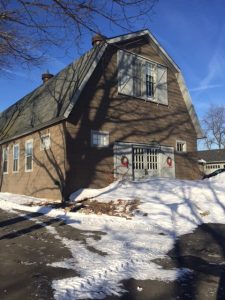 Where can you visit a farm within the five boroughs of New York City? 
Queens County Farm Museum
, in Floral Park, Queens, a 47-acre working farm with a focus on sustainable agriculture.  Purchased in 1975 by the NYC Department of Parks, the farm dates back to 1697. In the 1800's, it was a very productive truck farm, which used wagons to deliver produce into the NYC markets. Today, the farm focuses on sustainable agriculture and educational programs for children and adults. Ali Abate, Director of Education, began working at the farm in the summer of 2013, bringing a background in youth development, program planning, staff management and a passion for sustainability and agriculture.  She emphasized that the farm provides a vital service to the community by providing a peaceful solace from the hustle and bustle of New York City, while offering a number of excellent programs related to sustainability education.
(more…)